Well, I'm (sadly) back home and although I'm still off work, am getting slowly back into rl again - bleurgh.
And Venice...
...it really is a ridiculously romantic city and I certainly fell a little in love...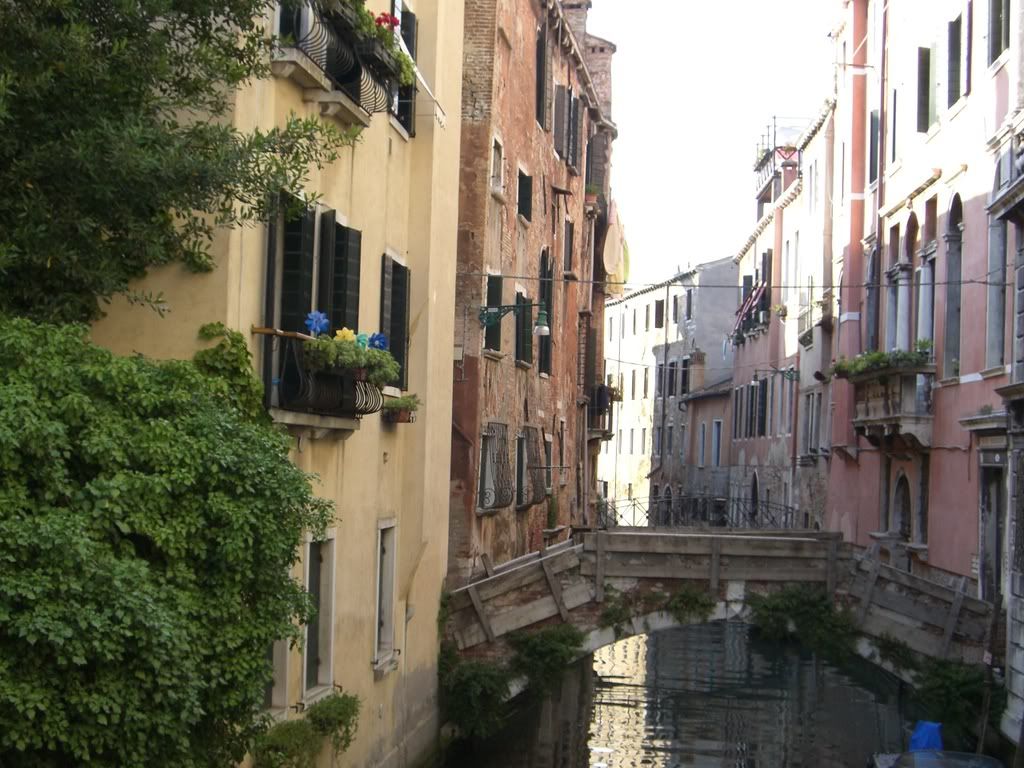 The view as you fly in to land at the airport is one of the most bizarre sights I have seen and the sight of Venice through the windows of the main train station is surreal - I felt that I was walking onto a film set.
It doesn't matter where you look, there is just perfect "typical" Venetian views. Ridiculous.
My guide through the city was wonderful - patient and let me look and snap piccies (Venice is so perfect that taking photos gets boring after a while because its a
lmost impossible to take bad ones). Walking through the back alleys away from the tourists and sitting in quiet cafes in the shade and drinking coffee (always too damned small!) and lots of water and chatting. Taking time to relax and soak up the atmosphere and the company, being eaten alive by alien mosquitos on Lido beach at night and barely sleeping. High humidity and yummy food. Chuckling and smiling, dreaming a little and falling.
If you ever go, then I can only recommend the hotel where I stayed:
Casa Villa Gardenia
. A Bed & Breakfast run by Lorenza (speaks a little English and is nosy as hell, but in a charming way) and her husband who is slightly older and welcomed me as I walked through the door with a kiss on each cheek, a huge hug and a grin as he stroked my face and called me "bambina". Its not in the nicest area, but is just outside of Venice on the mainland and will save you a lot of money.
I can only say that the time was too short, but its a time that was wonderful and I'm grateful for it.
And if you haven't kissed your lover on a bridge in Venice, then you need to add that to your list of things to do. If I did or not is my little secret.