Word of mouth functions better in SL than in RL - or so I think anyway.

And I want to add to it.

I found this lovely lady through a (now) mutual friend (thanks Carlton!). I was after a profile picture and Carlton told me about his friend - Cat - who was exhibiting.

A few IMs back and forth and then I went to one of the galleries showing her work and was blown away. I mean, ok, I'm no art critic or anything, but the girl has...well, an "eye". She does custom and erotic art and photography with beautiful touches...the lighting is just stunning.

Guess that ties in nicely with her group and name Cat's Eye. And there really was no pun intended...but if you go and see her work and want to keep up-to-to-date with what she's doing etc, then search for her group and join.

And no, she doesn't use those silly and tacky sl photo studios,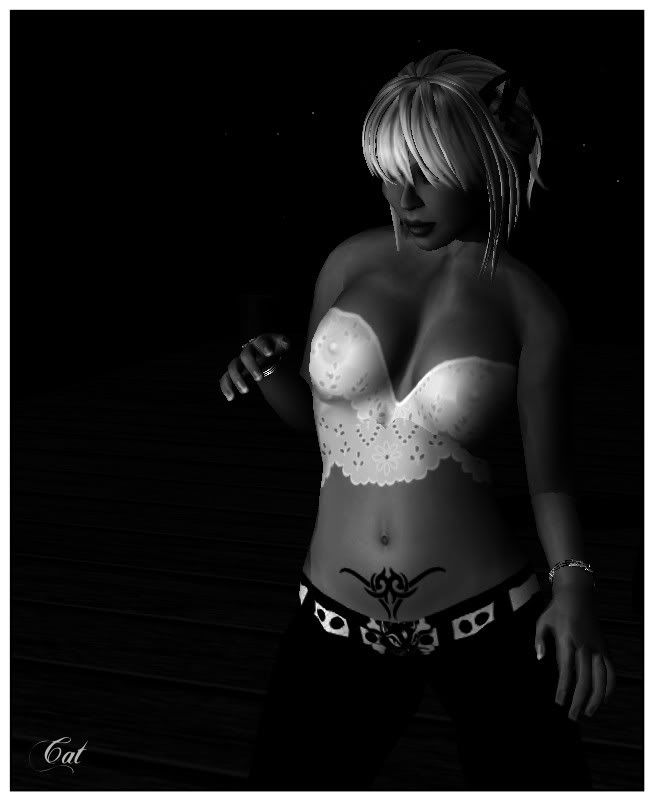 which are a personal pet hate of mine. She's a darling lady and takes the time to chat with you to find out what you want and she then adds her own touch. And in regards me....she's patient as hell with me and my little "could we perhaps, possibly, maybe change this tiny weeny detail which no-one else will ever notice, but I'm such a pain that I would really love to have this instead...".

Can't recommend her highly enough; lovely, tasteful, individual, erotic, stunning, artistic, detailed, lovingly crafted.

And that's just Cat herself. ;P

She's currently showing her work at the following galleries:

Gallerie du Parlement, Mountain High Gallery and Small World Art Gallery.

Small World Gallery is also really worth taking a look around as it showcases rl artists who have brought their work into sl.